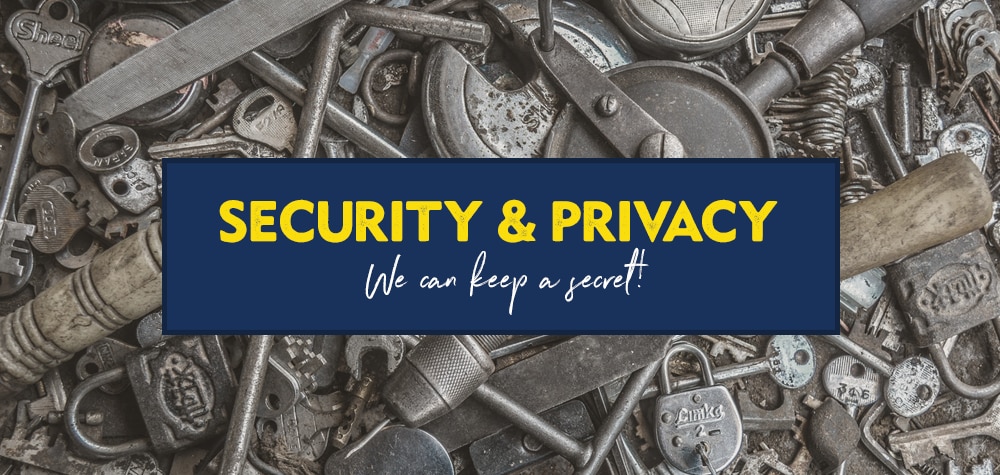 Privacy
We keep your personal information private and secure. When you make a purchase from our site, you provide your name, email address, credit card information, address, phone number, and a password. We use this information to process yourorders, to keep you updated on your orders and to personalize your shopping experience. Our secure servers protect your information using advanced encryption techniques and firewall technology.
To keep you informed about ourlatest offers, we may notify you of current promotions, specials and new additionsto the Springfield Leather Co. web site. You may unsubscribe from ournewsletters by following the unsubscribe instructions in any email you receive from us.
We use "cookies" to keep track of your current shopping session to personalize your experience and sothat you may retrieve your shopping cart at any time.
Security
This site has security measures in place to protect the loss, misuse and alteration of the information under our control.
All user credit card information is securely communicated using secure socket layer (SSL) software, which is the industry standard and among the best software available for secure commerce transactions.
All user information stored on our server is stored in an encrypted format. Notwithstanding these efforts, we caution you that perfect security does not exist on the Internet.
---
Now that you're informed, happy shopping!
Or
did you go to the wrong page?
Head back to our welcome page here
.