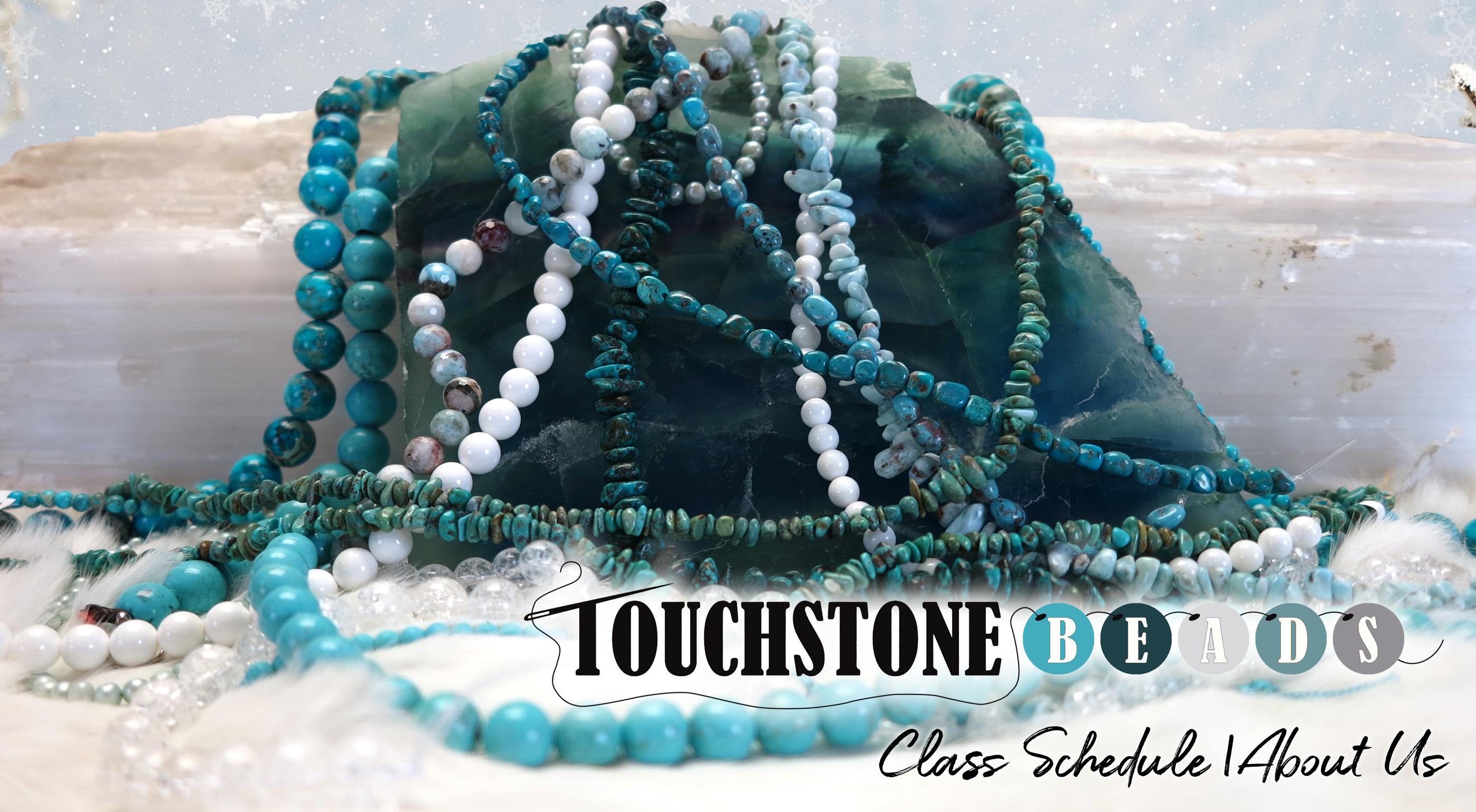 Touchstone Beads was founded in 2001 as a collaborative effort between Springfield Leather Company owner Kevin Hopkins and his daughter Molly. They combined Molly's passion for beads with Kevin's love for mineral rocks and fossils. What began as a modest 1/2 table display has grown into a 2500 sq. ft. sea of beads, strings, charms and more. Serving a vast clientele of beginner to professional crafters, Touchstone strives to be Springfield's premier craft source. Our unique atmosphere is full of passion, knowledge and materials to make your wildest crafting dreams come true. We have miles of thread, thousands of beads and crystals, both precious and semi-precious stones, learning materials, fossils, rocks, handmade jewelry, bags, shoes and much more. While our in-store offerings are much more bountiful than our online stock, we're proud to offer hundreds of beading and jewelry crafting supplies nationwide. Have a look around, follow us on social media and scroll down to view the monthly class schedule!
Class Schedule
Our weekly beading classes are a popular attraction at the store. We premiere the schedule each month in our newsletter and post weekly events on Facebook for attendees to use as reminders. To reserve your spot in a class give us a call at 1-417-881-0223! Each class requires a $10 deposit. Act as quickly as possible as seating is very limited!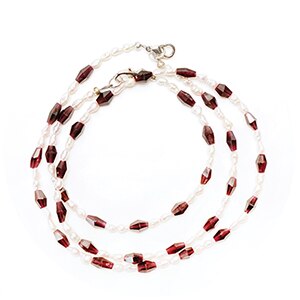 Basic Beading
February 1st 10:00 A.M.
Learn the basics of beading structure, as well as wire stringing, clasp options, and attaching crimps. A $10 deposit is required for registration and will go toward purchase of supplies. Total estimated cost of supplies starts at $15 depending on the materials chosen.
Seat Limit: 4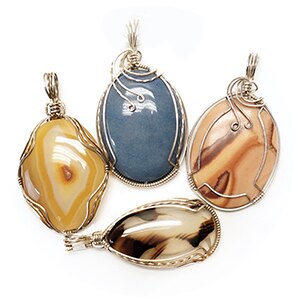 Wire Wrapped Cabochon
February 15th 10:00 A.M.
Join Wanda and learn to make wire wrapped pendants with undrilled stones. Capture your favorite stone with sterling silver or platedcraft wire. A $10 fee is required for registration. Estimated cost of supplies start at $20 depending on the materials chosen.
Seat Limit: 4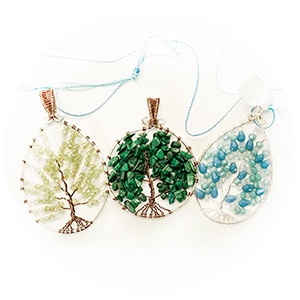 Tree of Life
February 22nd 10:00 A.M.
Learn to make a lustrous pendant with wire and crystal beads. Wanda will be there to guide you through putting your spin on this popular design. A $10 fee is required for registration. Total estimated cost of supplies starts at $20 depending on the materials chosen. Fee does not go toward cost of supplies.
Seat Limit: 4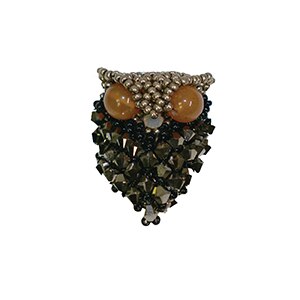 Owl Pendant
February 29th 10:00 A.M.
ADVANCED BEADERS ONLY
PATTERN FEE: $6.00
Students will learn a unique method of embellishing a netted base. This will create the sculpted shape of the owl. The cost of supplies start around $25 and does not include needles and thread. Deposit goes towards pattern fee and supplies.
Seat Limit: 5
Kevin's Groundbreaking special
Kevin has a crazy good deal on rocks for you! Periodically, each month- a rock will be marked down to just $50. Once that one sells, another dazzling specimen will take its place. In the past few months we've had rocks priced as high as $125 put on sale for just $50! To check out what's currently offered just come on in and see us! :) .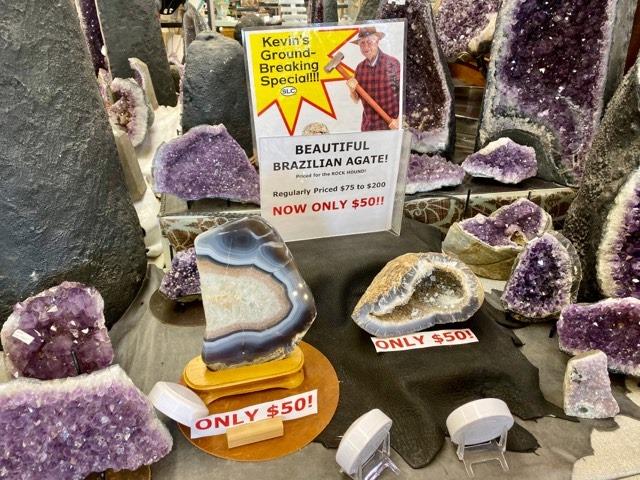 .
---
---
---
---
View past newsletters:
2020
:
January
|
2019
:
January
|
February
|
March
|
April
|
May
|
June
|
July
|
August
|
September
|
October
|
November
|
December